Product Description
X850 is the lightest Drone Frame for 5kg payload so far. Duo to reduce the weight and keep the strength,We made it by full unitary Carbon Fiber . It support Max 22" Propellers and 5010/6010/6215 Drone Motors and DJI E2000/HobbyWing X6 series power system (propulsion system). Big battery tank can load 2 of 6S 22000mAh Battery for over 55 minutes hovering time. This is a very good option for Rescure Drones, Security Patrol Drone etc. Support mount follow equipments under the battery tank : Zoomable camera, Infared camera, Drone Wireless Megaphone, Searching light, papadrop system, Survey mapping camera etc.
* If you have experiences for build Drones, You also can buy our Drone Frame and Drone Propulsion System build the Agricultural Spraying Drone with Drone Flight Controller which you prefer.It will be econonmy than buy a ready to fly drone.

There has 3 different shape of the arm booms : A-Straight carbon fiber boom; B-bent shaped carbon fiber boom. C-straight carbon fiber boom with carbon fiber motor mount.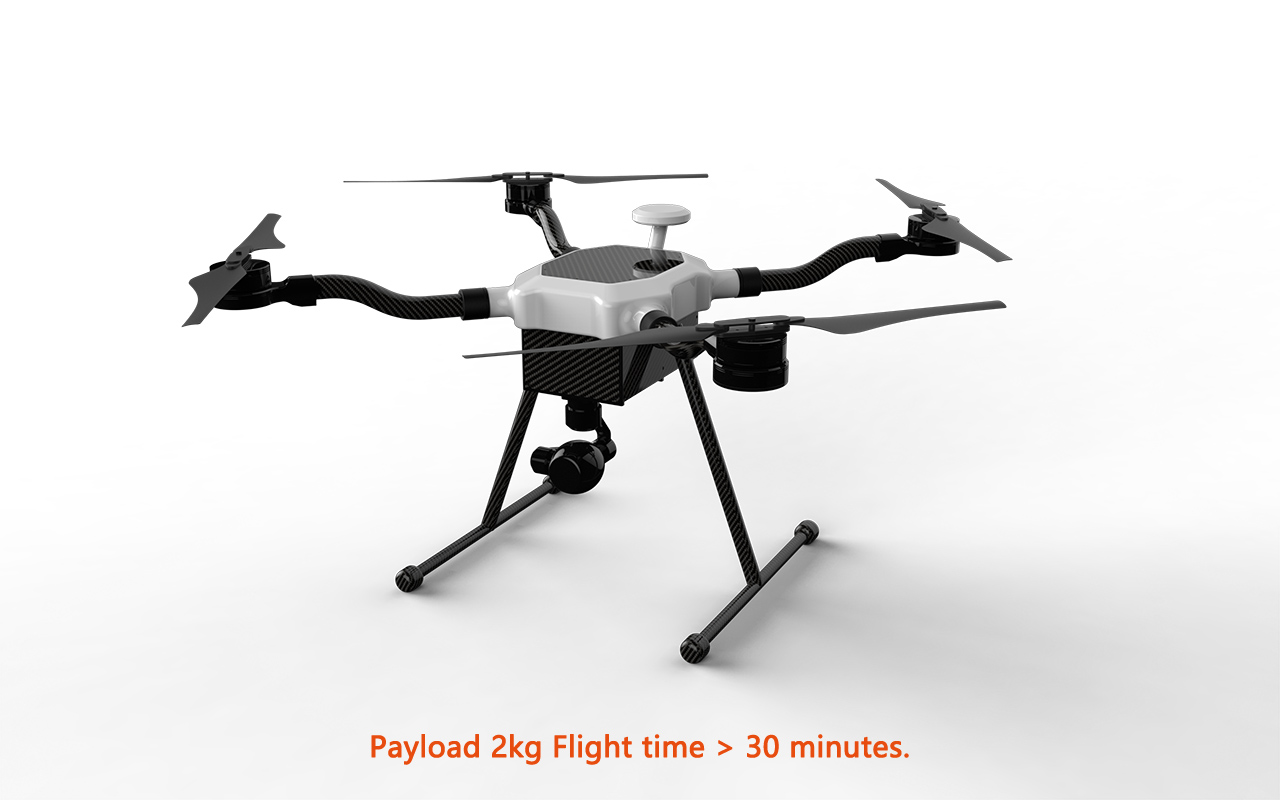 SPECIFICATIONS

Model :

JMR-X850

Max Payload.

5 Kg

N.W. :

3.8 Kg

Max Take Off Weight:

13.8 Kg

Dimension:

100x100x44CM

Dimension(folded):

40x43x44CM