Product Description
PDB-150 Power Distribution Board for Heavy Load Agricultural Spraying Drone and Heavy Payload Flight Platform. Full Tins Covered can bearing max 200A continuous current. 2 wires connection methods for single 12S,14S (6S) battery or 2 of 6S battery in series connect. 6 output solde point for ESC( Brushless Motor) , And 1 12~14S or 1 6S output for Flight Controller or Other Module Power.
2OZ Copper Plated with Full Tin Covered For Heavy Payload Drones.
For Quad Or Hexa Drones and Octo Drones
2 of wires connection method for 3~6S Or 12S Batteries.
XT90 Socket Solder Holes easy fix the plugs.
Diagrams: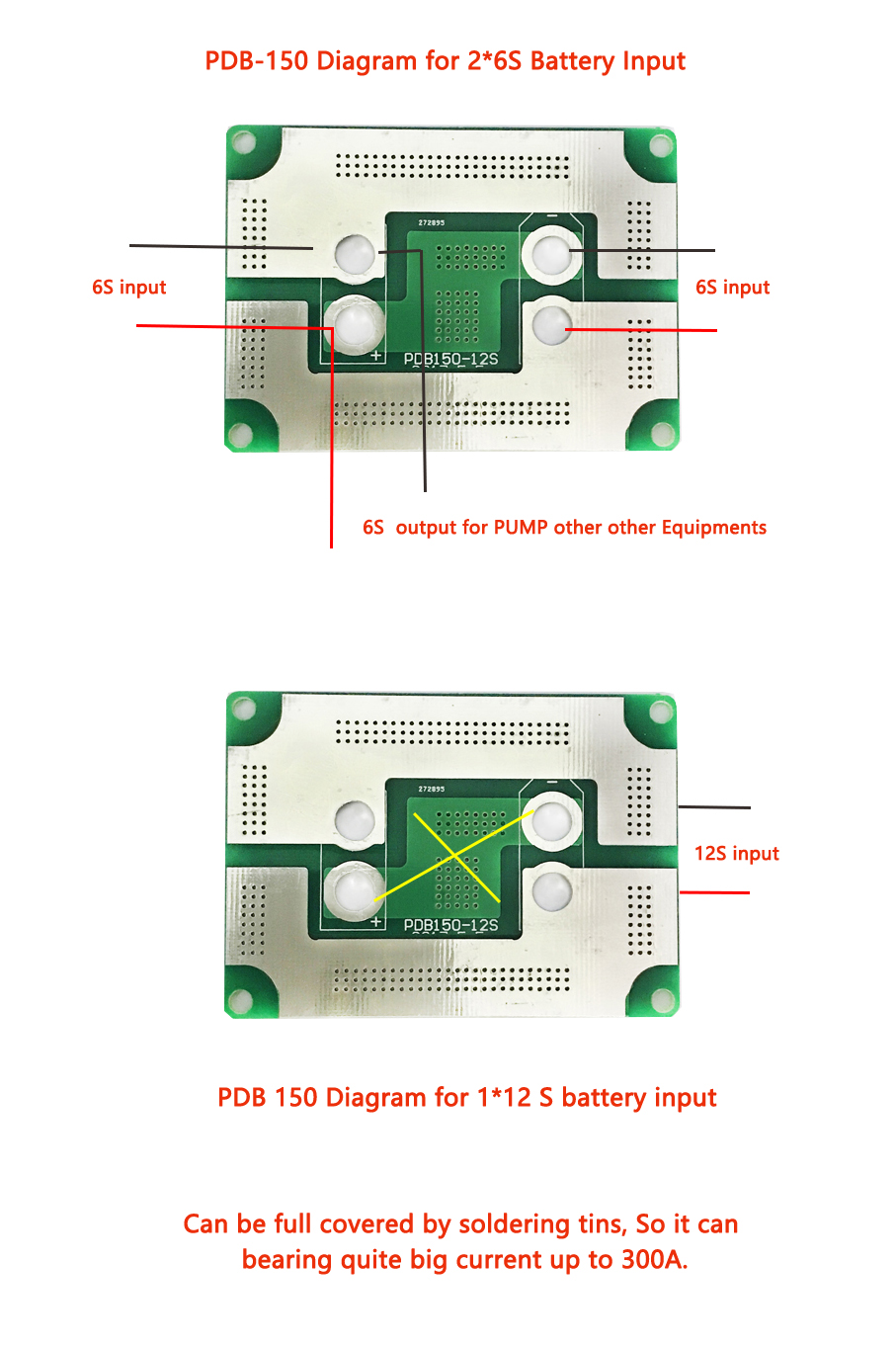 Measurement: