Product Description
PC520 is an AC input LiPo charger for Agricultural Drones and Industrial Flight Platform. which can charge 6s LiPo batteries with balance charge mode and storage mode. While processing, real-time data will be shown on the LED digitron. It has short-circuit protection and reverse polarity protection for maximum safety.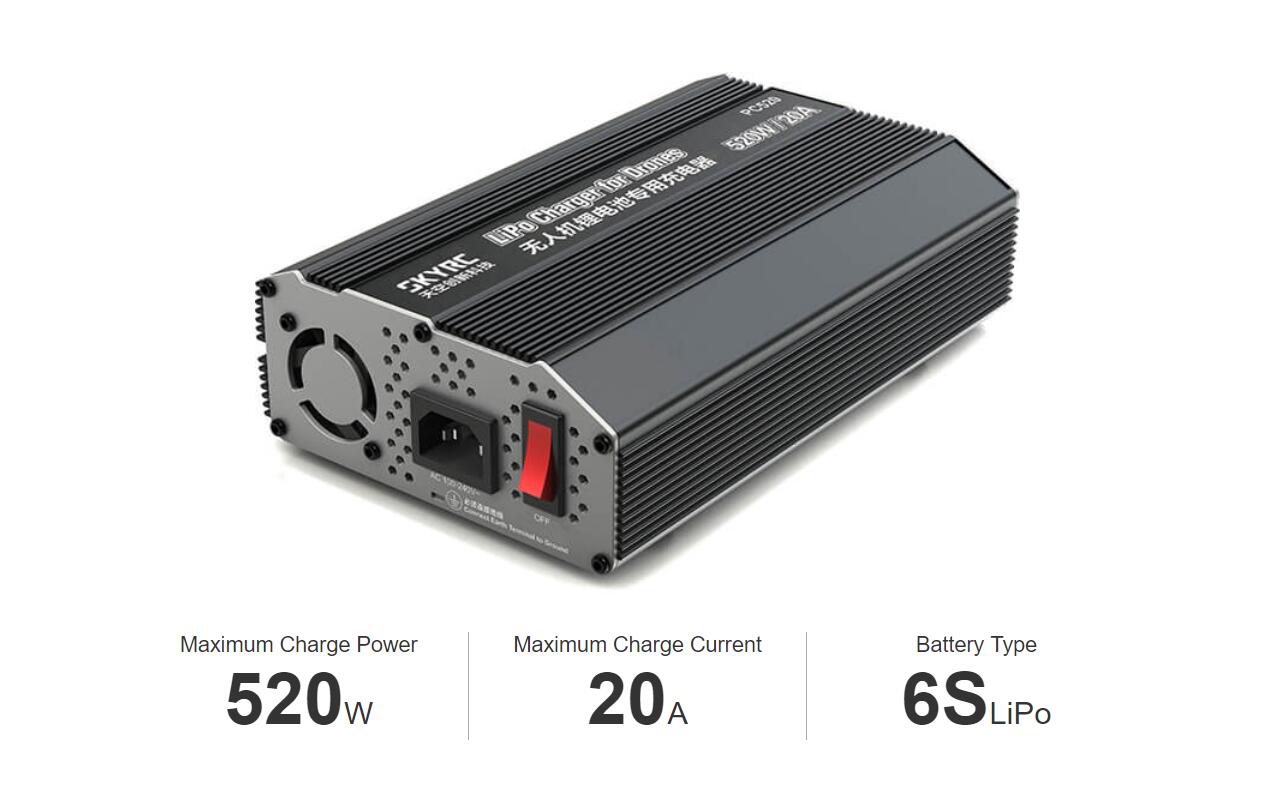 Adjustable charge current from 1.0 to 20.0A
The charger can store the charge current of last charge program
LED digitron indicates charge/discharge status

Maximum safety:
short-circuit protection
reverse polarity protection
6 packs of LiPo batteries in sequence (if use charger expand Charging HUB): according to its remaining capacity (percentage), the one with highest capacity will be charged first (both channels applies the same rule).